In addition to research and development, production, integration of PV / wind system, we also specialize in the development of special products to meet our customer needs. Such as audio, power products, including monster beats, on-off grid inverter, energy recovery systems, battery discharge grid tie inverter, switching power supply discharge grid tie inverter, intelligent wind and solar hybrid controller, traffic lights, plants lights, road signs and so on.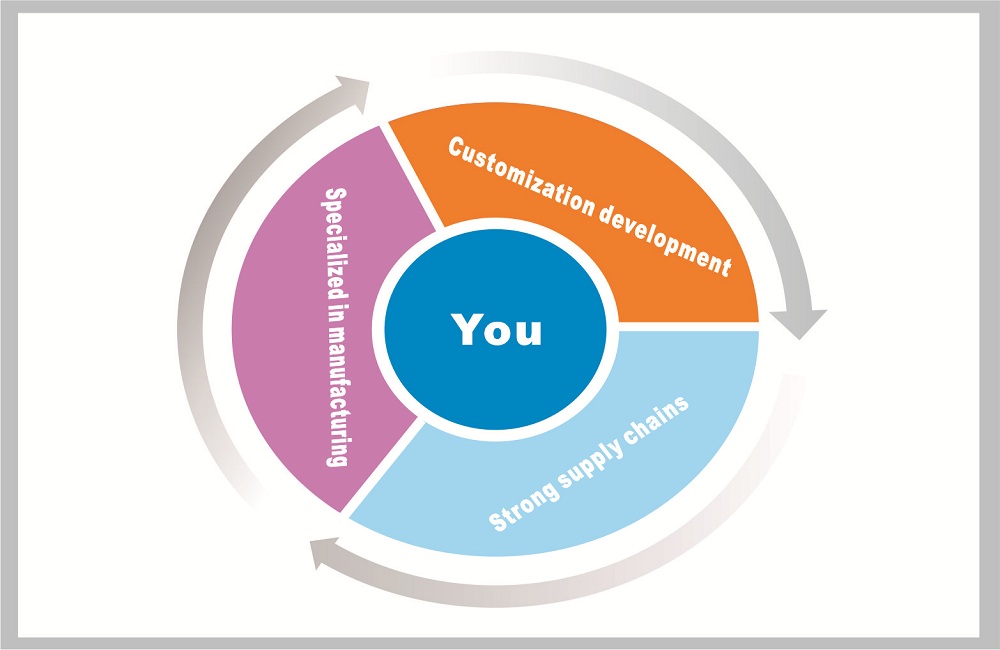 Industrial design: Developed by our R&D team independently.
We have tens of multi-disciplinary design team, and it structure the innovative design system based on the ID, UI, UCD three capacity platform. We have established one after another of "user research lab", "wind and solar power intelligent systems R&D lab", "energy recovery lab" to strengthen product applied research, form unique style of products, achieve users' perfect experience, lead the trend of innovative design.

Physical design: This team have 4 engineers,2 senior mechanical engineers,1 senior package engineer,1 plastic material engineer.

Circuit design:This team have 5 engineers,2 senior software engineers,3 senior hardware engineers.

Design positioning:Top style, Top performance, Top service

First:Commnicate about product and request.
You can contact us about your product and request by e-mail, call, on-line or visite our company.

Second:Customize design and confirmation.
Planning team will customize design the product solutions according to your needs but need your active support to provide the necessary parameter and images, in order to design the suitable and satisfied products for you.

Third:Support proofing, confirm effect.
After you determine the initial solution, we can make a sample according to the product' design and express to you to confirm. If there any unsatisfied, we can amend it according to your request to achieve the desired effect.

Forth:Confirm cooperation, sign contract.
After you determine the final design and sample, we can sign the official contracts, and pay the deposit. We will arrange the production, packaging and distribution and other related matters according to design and confirmation sample.

Customize production, guarantee quality and quantity.
With the top production facilities, top quality management system, exquisite craftsmanship, Maywah make sure your product will be complete the delivery with guarantee quality and quantity. At the same time, we will report on the progress of your orders in time and send the product to your specified destination in specific time.

Acceptance inspection and long term cooperation.
When you receive the goods can be checked inspection, after confirmation that the completion of this cooperation. Maywah will provide comprehensive after-sales service and timely solutions to the process when you use the product. At the same time we'd like to work with you long-term cooperation, to provide the best quality guaranteed products, welcome to order!