Powerful on their own. Better together.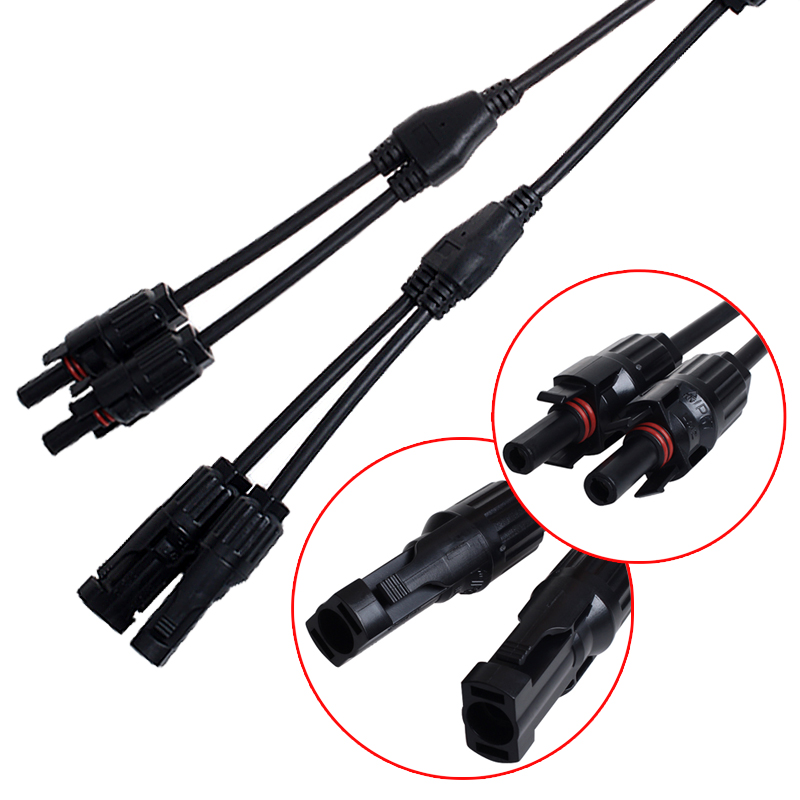 MC4 PV connector
PV connector is part of solar system which connects the solar panels together. You can plug or pull it at any time. International standard MC4 used for photovoltaic modules connecting. It adopt PPO radiation proof material and can be used 25 years.
Type:MC4 connector/ 2 to 1 MC4 connector /3 to 1 MC4 connector /4 to 1 MC4 connector
Max. voltage range:1000V
Max. current:30A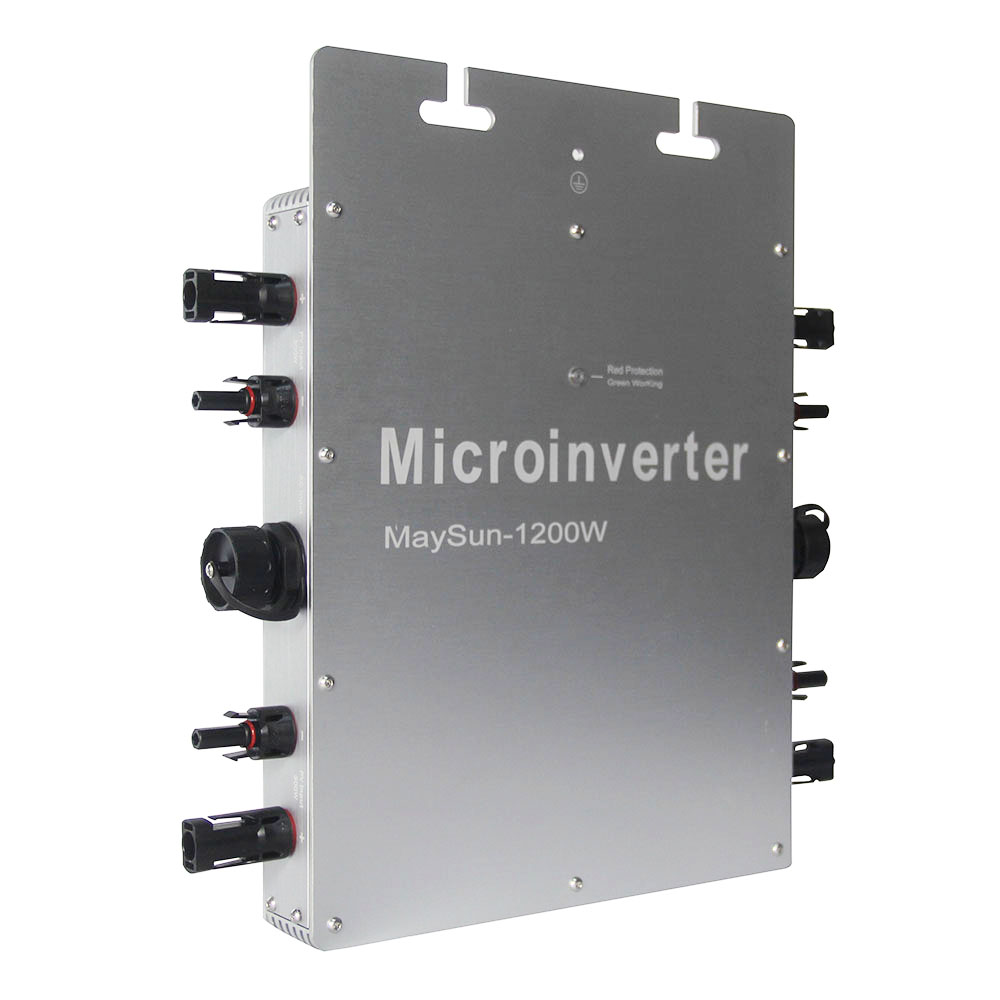 Micro grid tie inverter
The traditional way to transfer PV DC to AC is to collect all the DC electric power from connecting all solar panels in series and parallel, then transfer the DC into AC by one inverter to connect to the grid. But the micro inverter is transfer for each pane. The advantage is that it can control each panel by independent MPPT. It can greatly improve the overall efficiency, also to avoid the DC high-voltage, low-light effect, cask effect and so on.
Item:Maysun-300W/Maysun-600W/Maysun-1200W
DC voltage range:22-50V/10.5-30V
AC voltage range:90-140V/180-260V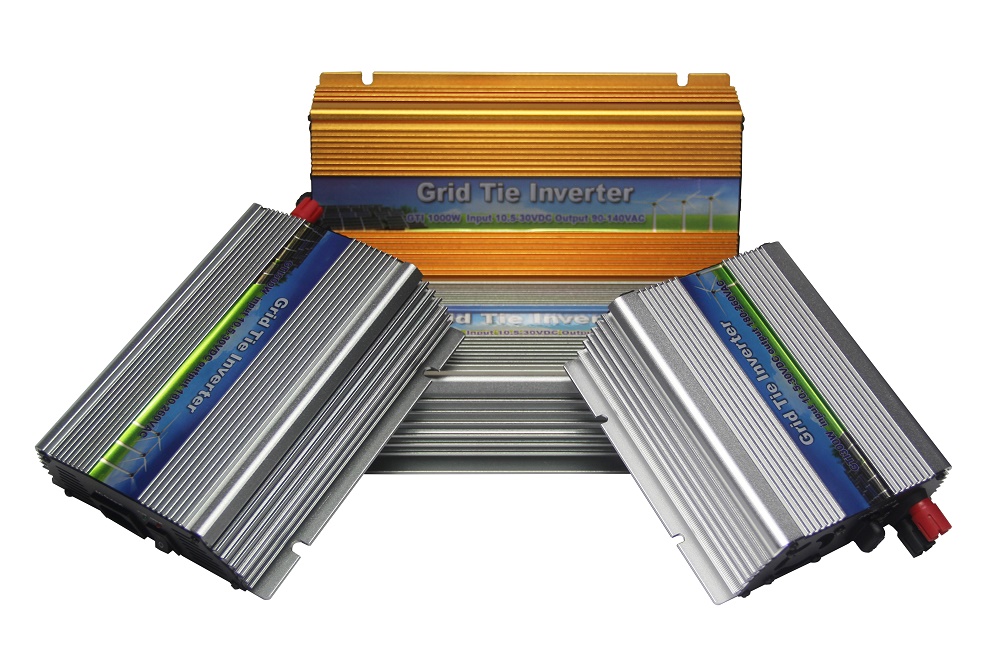 Inside small grid tie inverter
Household inside grid tie inverter, due to the smaller size, lighter weight, easy installation, affordable price, has been well acceptable by customers. Six-class power search function can make the system output power in rainy days; multiple stacked parallel function can meet the requirements of small home power generation system from 200W to 5000W.
Power:200W-1000W
DC voltage range:10.5V-30V/22V-50V
Wind small grid tie inverter
Household small inside wind grid tie inverter, used in AC or DC wind turbine, build-in controller and can add dump-load and LCD.  It can monitor the generating power real time. Easy installation, affordable price, sell well overseas.
Power:200W-1000W
DC voltage range:10.5V-30V/22V-60V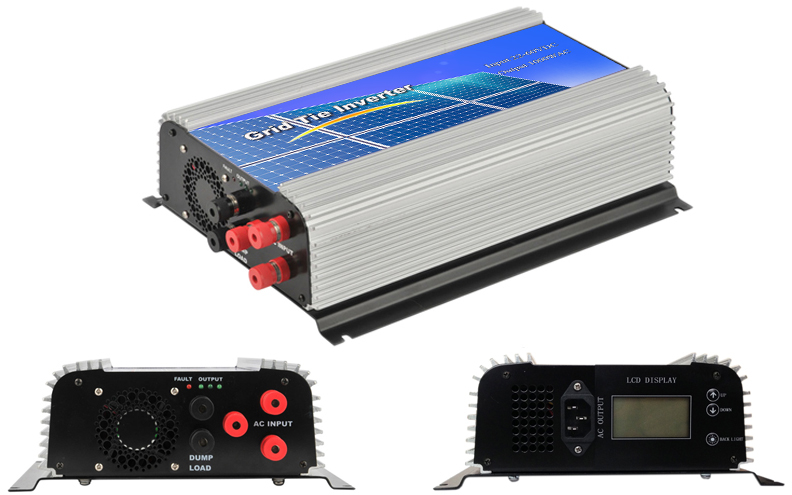 Want more?
OEM/ODM customized products service
In addition to normal products, we also can provide customized products according to your requirements. Depending on your requirements, we do quickly respond. Integrity & efficient, professional service and continuous improvement will provide satisfactory products and quality service according to your request.

Energy development
The National Energy Administration and the State Council Leading Group Office of Poverty Alleviation and Development jointly issued " On the implementation of the program work of photovoltaic poverty project" decided to use 6 years organizing the implementation of photovoltaic anti-poverty project. Since 2014, the PV system is everywhere in rural area of China. Respond to national call on, we vigorously promote distributed generation to make the PV system into the thousands of households, let more and more home used the clean energy.