Product information:
Name: Grid tie inverter WGTI2000w45-90V
Brand:  Maywah
Item:  WGTI1500w45-90VLCD
Display:LCD
Input:AC  3-phase
Controller:with inside
Features
Suitable for 48V 3-phase AC wind generator
This inverter with controller inside, and have MPPT function.
Can connect dump load outside.
Adapt SPWN technology to make pure sine wave output.
When the grid utility fault or off, the inverter will use the anti-islanding protection to shut down the system automatically.
Multi in parallel to achive large power output.
Wind grid-series models
WG300W-WAL
WG600W-WAL
WG1000W-WAL
WG1500W-WAL
WG2000W-WAL
Rated AC output power
300W
600W
1000W
1500W
2000W
DC Input Voltage Range (the test point is at the output of the rectifier)
10.5-30VDC/22-60VDC
45-90VDC
Max output power factor
99%
DC input Reverse voltage protection
Fuse
AC output voltage range
90~160VAC/180~260VAC
AC frequency range
46Hz~65Hz
Islanding protection
Yes
Output short circuit protection
Current-limiting
Display
LED
LCD OR LED
Cooling
Fan
Night Power
<1W
Ambient temperature range
-10 ℃~45℃
Waterproof
Indoor Type Design
dump load resistors parameter
R=V2/P=54*54/600 = 4.9 (ohm)
Electromagnetic Compatibility
EN50081.part1 EN50082.part1
Power System Disturbance
EN61000-3-2 EN60950-1
Network test
DIN VDE 126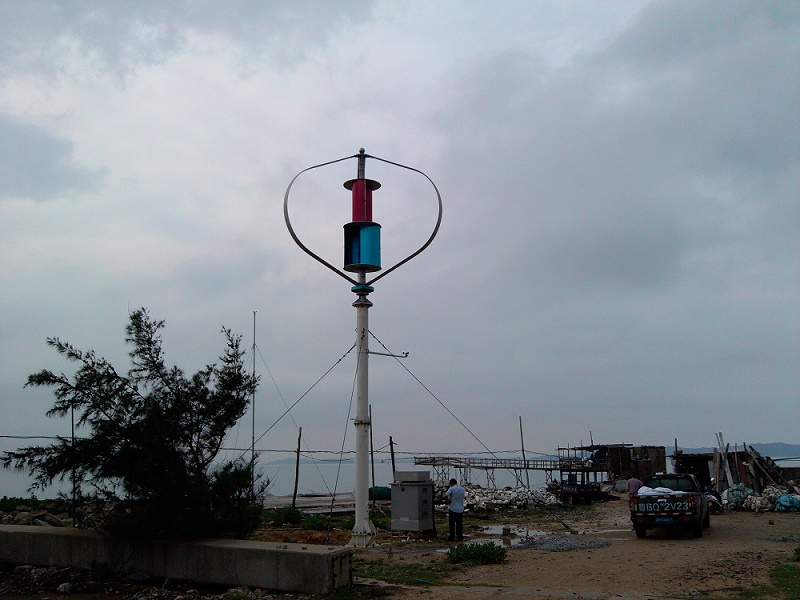 Project case
Installation place:Shenzhen
Installation year:2013
System power:600W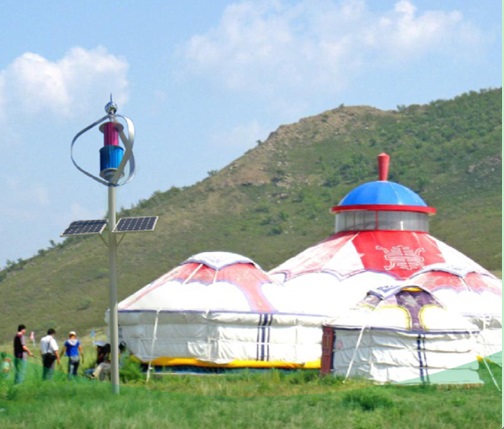 Project case
Installation place:Inner Mongolia
Installation year:2014
System power:600W